Welcome To DISTRICT SCIENCE CENTRE
The District Science Centre was opened to the public on 27th February 1987 with a gallery on "Treasures from Ocean" and a Science Park. Soon the Centre became one of the most popular centres in NCSM network with the spontaneous support of the local community.
The aim of the Centre is to popularize science and technology among public and to supplement science education in schools and colleges to foster a spirit of scientific enquiry among the students.
The outreach programmes of the Centre include Community Training Programmes for various cross sections of society such as Teachers' Training Programme, Rural Science Camp, Workshops, Vacation Hobby Courses, Science Fair, Popular Science Lectures in different facets of science & technology, Science Demonstration Lectures, Commemorative Days, Sky Observation Programmes, Temporary Exhibitions, Science Quizzes, Science Seminars etc.
At present, the Centre has four galleries on the topics 'Fun Science', 'Popular Science', 'Electronics' and a 'New Wing of Electronics'. The Centre also has a 3D Theatre, Television Studio and Pre-historic Park. The Mirror Magic Corner is an added attraction of the Centre.
The Digital Planetarium of the Centre attracts the visitors to the wonders of Astronomy.
The Centre also operates a Mobile Science Exhibition bus since 1988 which tours to the interiors of Tamil Nadu spreading the message of Science.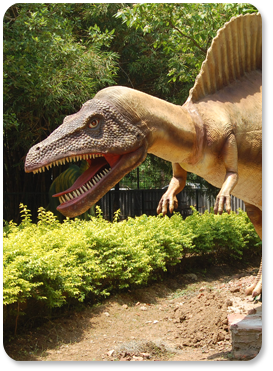 Exhibition Hours : 10.00 AM-06.30 PM (w.e.f. 01-07-2018)
Centre is kept open on all the days of the year except on Pongal & Deepavali
| | Public | General Public ( 25 or more in a group) | Organised School/College Student group( Pvt. /Aided/ Unaided) | Organized Govt. & BPL category on production of valid BPL card |
| --- | --- | --- | --- | --- |
| Science Centre Entry fee | Rs.20/- | Rs.10/- | Rs.15/- | Rs.05/- |
| 3D Film Shows | Rs.30/- | Rs.10/- | Rs.10/- | Rs.10/- |
| Digital Planetarium shows | Rs.30/- | Rs.15/- | Rs.15/- | Rs.05/- |
| Science Shows | Rs.15/- | Rs.10/- | Rs.10/- | Rs.05/- |